5 TOP ESSENTIAL OILS FOR SLEEP
BY SIMONE REITBERGER
If you are experiencing chronic sleep issues, insomnia or restless and broken sleep you need to understand what's underlying this. 
It could be the foods you are eating, the lifestyle you are living or stress management may be needed.  
There are no hard and fast rules here.
But…. if you don't experience a 'healthy' sleep you are robbing yourself of living a full and happy life. I know as my sleep patterns determine my outlook on life, my motivation levels are affected and my cognitive ability drops by at least 30%.  
Sleep is crucial for healing our bodies and minds each night.  
5 TOP REASONS

♥Relax nervous system
♥Lengthens the breath

♥Release serotonin

♥Soothe nerves and anxiety

♥Relaxes the muscles
---
The following 5 Essential Oils contain chemical compounds Esters, that induce relaxation on the nervous system and will support and prepare your body and mind for a rejuvenating sleep.
ROMAN CHAMOMILE

Chamaemelum anthemis nobile
One of the most soothing and harmonising oils as it helps calm the nervous system making it excellent for alleviating stress and anxiety. Very nourishing for sensitive skin and any inflammations of body and mind, including headaches. Promotes peace within.

CLARY SAGE
Salvia sclarea
This is the most euphoric of oils. It is effective with treating stress related problems. It helps to relax and uplift, releasing depressed thinking. It is one of the most beautiful women's oils used for all stages of her life, from menstruation to menopause. A wonderful muscle relaxant so soothing  before bedtime, inducing a blissful sleep.

LAVENDER
Lavandula angustifolia
One of the most versatile oils, Lavenders' relaxing and calming properties may provide temporary relief from sleeplessness, stress and tension. It has soothing and antiseptic qualities to irritated skin and promotes the regrowth of healthy skin tissue to prevent scarring.  It is regarded as one of the most "comforting" Essential Oils.

BERGAMOT
Citrus bergamia
Almost everyone likes Bergamot fresh and lively but gentle, flowery fragrance. Its sedative and yet uplifting characteristics, makes it ideal for use for anxiety, depression and nervous tension. Soothes anger and frustration and may help people regain confidence in themselves.

NEROLI
Citrus aurantium ssp amara
Promotes harmony within, especially in times of intense negative emotional states.  It promotes clarity, enhances the lightness of being. Its' soothing properties will induce a blissful sleep. It has powerful antidepressant qualities and wonderful for nervous tension.
---
RECIPES
Some suggested diffuser recipes
1. LULLABY KISS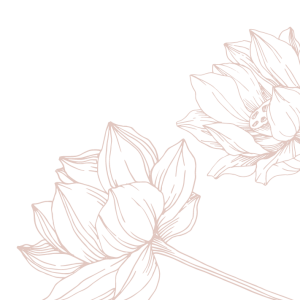 Bergamot      3 drops

Lavender       2 drops 

Clary Sage     2 drops  
2. BLISSFUL DREAMS
Bergamot   

2 drops 

Neroli         

3 drops 

Clary Sage

 

2 drops
---
METHODS TO USE THE ESSENTIAL OILS
DIFFUSE VIA VAPORIZER/IONIZER/DIFFUSER

Add a total of up to 8 drops in your selected diffuser.

Place next to your bed an hour before retiring.

Once you enter your bedroom, depending on the diffuser, you can turn it off after a half hour whilst relaxing in your aromatic environment.
BATHING RITUAL

Having an evening bath is an effective way to download your day and upload your relaxed state

Fill the bath with water and then once taps turned off add up to 8 drops of Essential Oils. Disperse the oils by stirring up the water and immerse your entire body. Adding candles and soft music will enhance the "experience".  

The more you do this the relaxation mode will be triggered and your body and mind will learn to relax more easily preparing you for a good night's sleep.
MASSAGE BLEND

Add 5 drops of selected Essential Oils to 10 mls cold pressed vegetable oil e.g. Coconut Oil, Almond Oil, Jojoba or Evening Primrose Oil.

Sit somewhere comfortable (I even do this sitting on the toilet) and massage your body from neck downwards to your feet.

This creates a downward pull of your energy soothing tired muscles and relaxing your mind. It is nourishing for your skin and connects you to your body. Pure bliss.
---
If you are experiencing sleep problems and would like to discuss further, book in for a Aromatherapy Consultation and we can work out a program  for you, getting to the cause of the problem.
Here, we will go through a thorough health assessment and create an Aromatherapy/Wellness program designed just for you. 
---
If you want to take your learn  more about Essential Oils  in my upcoming course join the waitlist and we will let you know once we launch .
 Add your name to  the waitlist
Much Health Happiness + love