5 WAYS TO DETOX
and much more

BY: SIMONE REITBERGER
Hello gorgeous

Are you feeling tired?
Are you feeling sluggish?
Feeling burnt out?
Are you feeling stuck in a rut?
Are you eating foods that you know just aren't good for you?
Are you feeling a little depressed?
Have you lost your mojo and vitality to move forward?
Well so was I !!!
I was feeling ALL of the above which just didn't feel quite right for a wellness warrior.
So read more about what happened….
And hopefully you may try even 1 strategy to detox your life easily  and I'm sure  you will benefit from a detox too.
I spent weeks researching and weighing up various options to deal with where I was at. I had no energy and my vital source had disappeared.

I was in a rut and stuck.

Not  a  good  look for someone in the wellness industry.
My eating habits were not helping either. I was making bad choices in all directions and listening to my inner critic.
My lifestyle habits that support me were no longer in place.  My self care had taken third place and many days no place.
So after considering my options I decided on Byron Bay Detox Retreats for many reasons. It was reputable, had a qualified Naturopath , Natalie Purcell, facilitating the week and it was individualized and holistic in its approach.  But initially I balked at the expense, this kept holding me back from committing.  Put it this way I could have gone to Bali and sat by a pool, drinking mojitos (if I drank that is), eating scrumptious food , shopping, having daily massages  BUT nothing would have changed for ME once I got back home.


Daily treatments, body work, personal yoga programs, infrared sauna, voice dialogue sessions to deal with the voices in your head (I don't mean anything psychotic even though the voices can turn you into a psychotic mess if not dealt with appropriately).
---
So THE AROMATHERAPIST I want to share with you 5 ways to detox (and much much more) at home if you can't get to a retreat or even have a break from your life.
Let me know which strategies you could imagine doing and if you tried any others you want to share that were helpful for you in the comments below..
Remember …
---
5 Ways to Detox your Life
Set aside a day and add as many of these as possible . Or try adding one  strategy each day for a week. Do what you can do BUT do something!!!
🍃
1.
ORGANIC FRUIT + VEGE'S –  buy wherever possible. Vegetable + Fruit Juices or smoothies  for a day. (Try home delivery service as an option SO YOU DON'T HAVE TO THINK ABOUT IT.)
💆
2.
MASSAGE – Get a Massage and boo kone  in each month as this will increase  your Lymphatic drainage,  support your detox and elimination from your body,
👶
3.
SWEAT IT OUT BABY – Sauna's, steam room, baths, passionate sex! whatever does it for you.
🚶
4.
WALKING  – somewhere beautiful and uplifting ( for me its along the beach ). If you can extend this further by timing it with seeing a sunrise or sunset  will make this exercise even more powerful!!!
💦
5.
WATER!  WATER! WATER! Can't emphasize this enough. Up to 2 liters a day , either it be warm water(ayuvedic principle or water with fruits in it) Try having a glass every hour.
Bonus Tip
#Dry Brushing
Use a natural bristle body brush  on dry skin before you get in shower to move the toxins out of the body.
---
AROMATHERAPY
ESSENTIAL OILS TO DETOX YOUR LIFE
The following Essential Oils will stimulate your lymphatic drainage, assist in purifying your blood and increase the elimination of excess fluid.
YOUR LIFE
♥ Juniper
♥ Grapefruit

♥ Lemongrass

♥ Cypress
♥ Lemon
And if you prefer a ready made Essential blend …
Look no further
Throughout the detox I utilized my therapeutically formulated  Essential Oil blend
PURE from The Essential Collection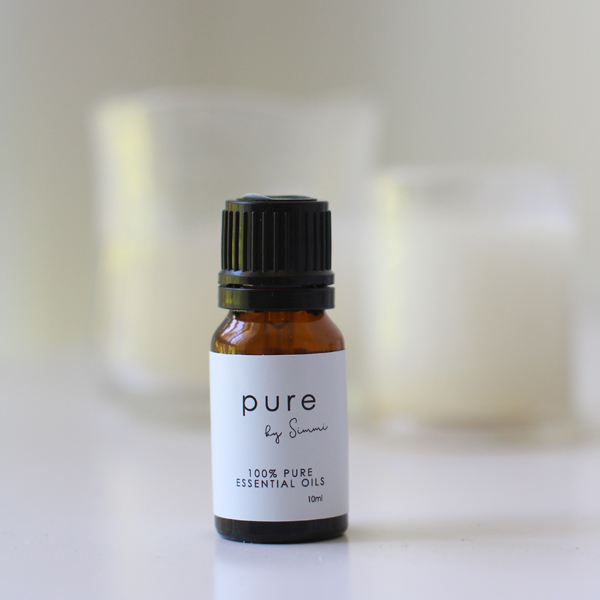 PURE ORGANIC
This Essential Oil blend of PURE cleanses the mind of unresourceful states and negativity, the body of toxins and soul of limiting beliefs.
---
If you need any assistance about Aromatherapy and Essential Oils and want to discuss further book in for a consultation.
Here, we will go through a thorough health assessment and create an Aromatherapy/Wellness program designed just for you.
---
If you want to learn more about Essential Oils in my upcoming E-course The Art & Science of Essential Oils, join the waitlist and we will let you know once we next launch.
Add your name to  the waitlist
Much Health +  Happiness + Love